Rishi the shaman, musician, producer and longtime companion of our music project
Ashram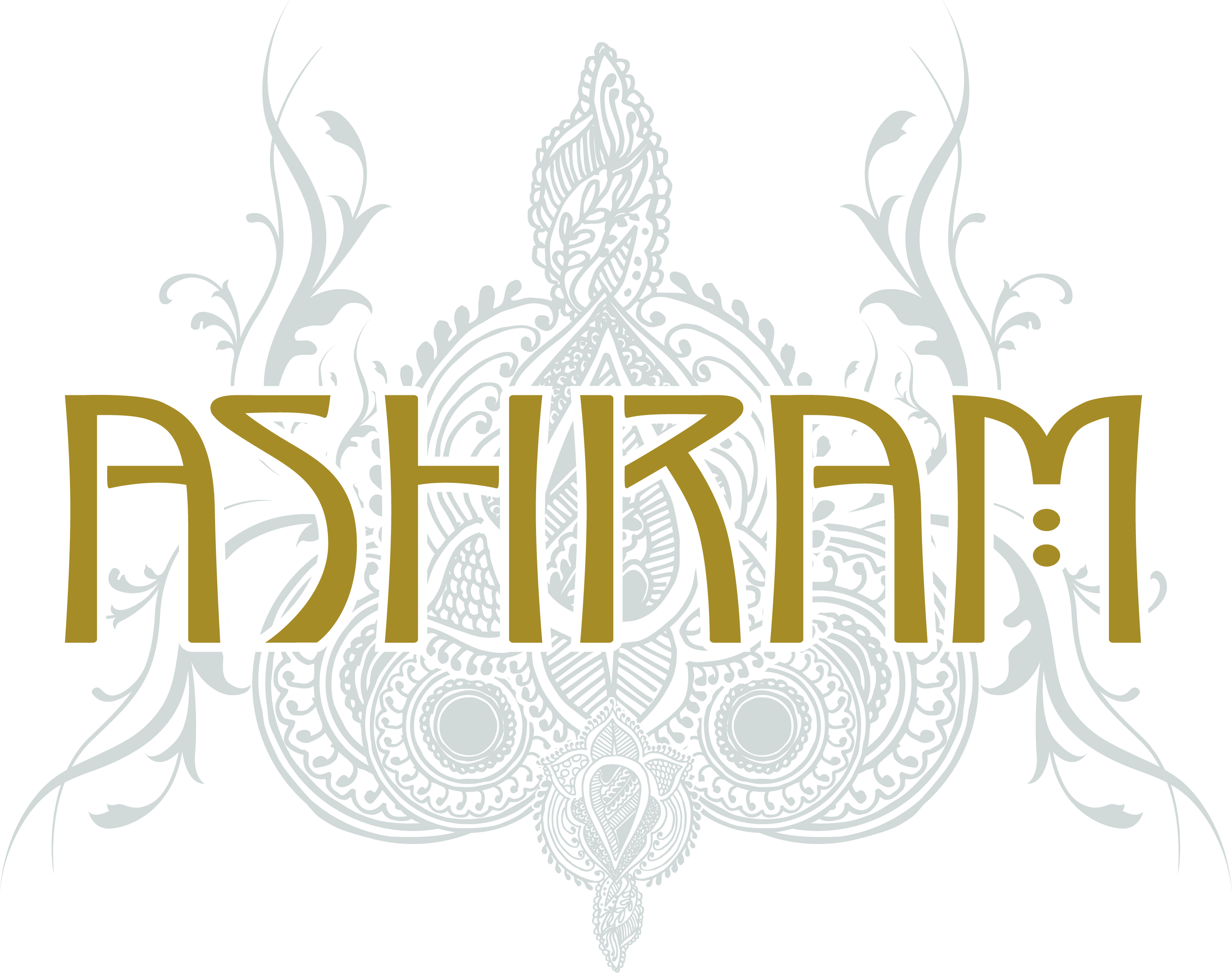 Dear Rishi, you are part of Ashram from the very beginning. You mixed the first Ashram album, you contributed to the second Ashram album, you are an India fan and of course a musician, producer and artist for many years. Can you tell us about yourself, your musical career and your relationship to India?
Unfortunately, I was very lame the last few weeks (spring fatigue) and at the same time had a lot on my plate (tour, new girlfriend, looking for a new car). So here we go:

My name is Rishi Sigurd Vlote and I'm a self-taught drummer, multi-instrumentalist and sound engineer currently living in the Bergisches Land near Cologne. One of my great passions is trance dance and shamanic healing rituals. I lead seminars and retreats and play a lot of live music at smaller festivals, trance dance events and in so called Concious Dance Events (Ecstatic Dance, 5 Rhythms, Movement Medicine, etc.).
I held my first real drumsticks as a small drummer in the fanfare band, but my ambitions soon turned to rock music, jazz and fusion of all coleurs. After a period of searching for meaning by traveling to India and playing more with international musicians, I became interested in Indian, African and Latin American music and over the years my stylistic range has always evolved. However, I tend to be someone who draws from the large pot of world music and rhythms, but I feel no allegiance to any tradition other than the "groove" and the dancer. My goal was and is to move people.
What motivated you to support our band project Ashram back then?
When you made me the offer to mix your new CD, I was immediately fascinated by the great fusion of heavy blues rock and Indian elements. That appealed to me very much, because with my band Hamsafar at that time we had partly similar approaches. If I remember correctly, you had heard a CD by Prem Joshua that I had mixed and co-produced, and that's how we made contact. It was definitely a great collaboration and I continue to find your music very exciting. Also, I found this social, way of performing in prisons very interesting and noteworthy. I was also very pleased when you sought my collaboration on the 2nd album as well. Especially since the location and the little house in the mountains that we worked on together has a charm that I quickly fell for ;-). It was simply a very friendly and cooperative collaboration with a high fun factor.

As you may have heard, we will release our third album this year (Siddhartha / in honor of Hermann Hesse). Do you have a personal opinion about Hermann Hesse? What do you think about our idea to release an Ashram Tribute Album to the novel Siddhartha?
Hermann Hesse was one of the heroes of my time, and Siddhartha had made a deep impression on me during my personal "Sturm & Drang" period. It was, together with Erich Fromm's "The Art of Loving", the most formative novel of my life. The idea of translating this musically lends itself naturally (quite different musicians have already done this. I'm very curious to see how Siddhartha affects your music, and how you ultimately implement it. In any case, the little snippets on Facebook suggest some very exciting music again. I can't wait to drop your next album....
To exist as a musician (or as a band) is not always easy and often connected with many hurdles. You often have to motivate yourself or others and invest a lot of energy in musical project. Why do you think it's still worthwhile to keep believing in music?
I've been on stage for more than 40 years and I've been in a lot of bands, some of them for a very long time. In the end, the crucial question is always whether the chemistry is right. Then even hurdles are understood more as a challenge than as an obstacle. Even if there are exciting moments in the studio, the energy that arises between the musicians themselves and with the audience live is an essential part of the fascination of music. It's true that I've also spent a lot of great tunes and a lot of hours with studio productions, and in some cases I've really been eagerly awaiting the next album from certain bands. But there are many bands that open up a whole other barrel live. When a band is really well-rehearsed and the right atmosphere is present, there's a magic that doesn't exist on CD! And since Corona at the latest, many people have discovered live music in a completely new way and let themselves be turned on by it. Apart from that, music is an element that you can find in every culture of people. It connects people worldwide even without words and bridges borders and opposites. A life without music and rhythm is unimaginable for me.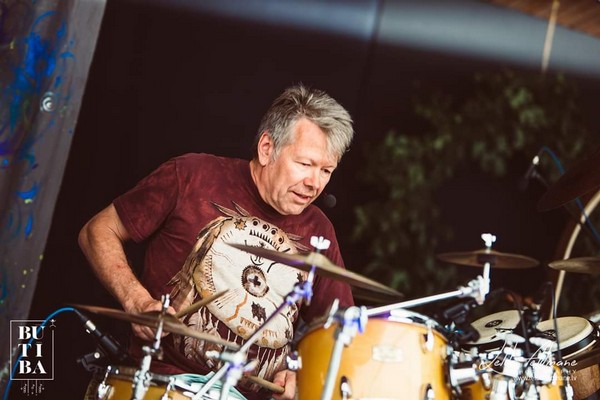 Do you have any projects going on at the moment or what are your future musical goals?
Currently I am preparing for spring and summer tours. I will play Easter in Italy at a Conscious Dance Festival. Then it's off to Switzerland, Latvia, Poland, Czech Republic, Germany, Italy.... The summer is packed.
Furthermore, I am working on a meditation CD with music to shake and dance to, as well as another trance dance album. It will remain exciting. You can find the dates on my website, if anyone is curious www.callofdrums.com
Since 2020 our world has changed significantly. Do you have an opinion about the current global developments? What should we do or do you see any need for action as an artist?
I was very surprised by what happened worldwide. I could not have imagined in my dreams that the largest part of humanity could be hypnotized so quickly and deeply. I was very disappointed both by the media, but especially by those responsible in politics and medicine, because in my opinion, this was the biggest redistribution of money that there has ever been, and the measures were, in my view, something like an intelligence test that most people did not pass. That probably sounds very arrogant, but that's how I felt about it. However, I think it is important not to get too concerned with the political part of the world, but to focus on what I have to give to the world (what is my gift to the world/what is my medicine for the world) to create the energies that support the kind of world I would like to live in. I believe positive alignment creates positive energy and synergy and a "better world". What I perceive is that many people are waking up to these occurrences and seeking, or developing, alternative paths.
I think similarly on the subject of war. Instead of supplying weapons, there must be immediate Ver-Hand-Lungen. In my opinion, the prevailing narrative is extremely influenced by the geopolitics of the USA and there are hardly any politicians at the moment who dare to contradict these powers. I hope that this trend will be reversed and people will decide to make peace.
Is there a final sentence which you would like to convey to us at this point for today's youth or to humanity here possibly?
I would keep it with the old Sting song: "I believe, the Russians love their children, too!" - Or, a bit more esoteric: "We are not human beings having a spiritual experience - we are spiritual beings having a human experience!".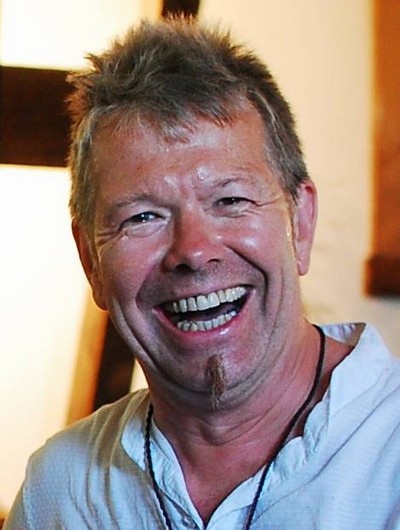 All the best and good luck, dear ones.
Make it count. I just let it flow....
Warm greetings from Schabernack
Your Rishi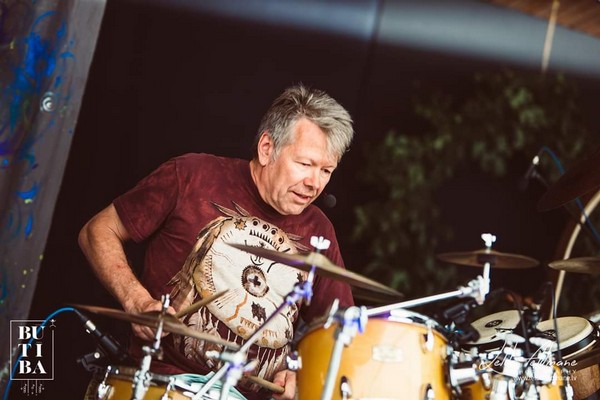 There are no reviews yet.