Twenty years ago, Fur balloon played with the bands Shotgun Wedding and Grassfather in Linz. The small hall, which could fill around 200 people, was completely sold out. Boris was at community service at the time and appeared in solidarity in civil service trousers and a fur coat.
In 2001 Fur Balloon, the Austrian part of the band Ashram, won the "Newcomer Award" in the categories "Best Show" and "Best Live Band".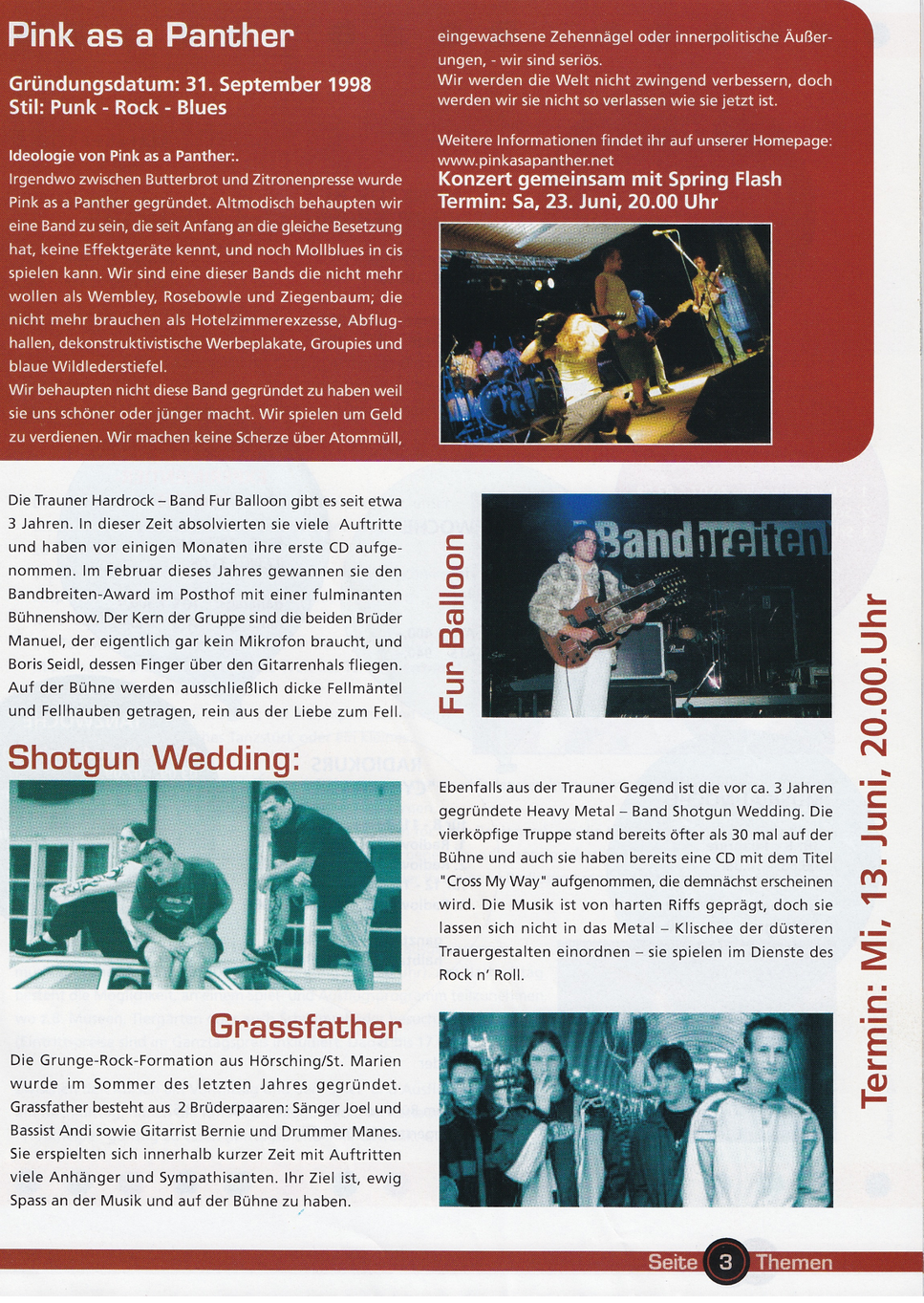 In 2004, Boris traveled to India and met Ajayan on his journey. 2005 Fur Balloon played already under the name Ashram. Here is an article that was found in the archive of the Rock magazine "
earshot
" (German).