Ashram is a European-Indian rock band that has played three tours in Europe (2007, 2009, 2011) and one tour in India (2011). The next tour is planned for 2022. There they will present the new album Siddhartha - a tribute album to Hermann Hesse.
Ashram has rocked over 100 prisons in Germany, Austria and also in India (Trivandrum), in addition to numerous public concerts.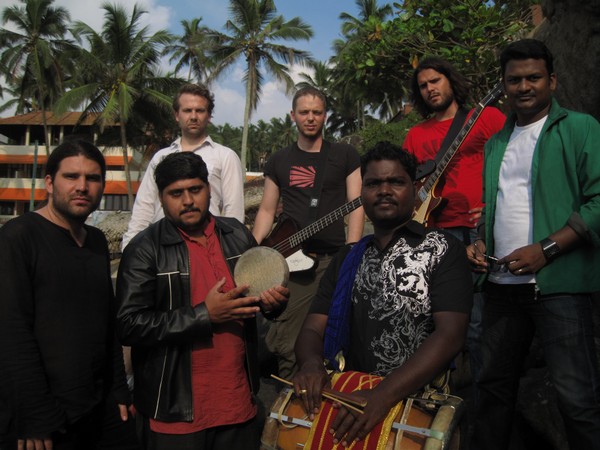 (from left to right Manuel Seidl, Hari Krishnamoorthy, German Schwarz, Sebastian Obermaier, Ajaya Gopi, Boris Seidl and Anu Praveen)
The debut album "Ashram" was presented in 2007. The second album entitled "prison without walls" was produced in Los Angeles (USA) by Thom Russo, a 16-time Grammy award winner (Thom Russo produced bands such as Michael Jackson, Johnny Cash, Eric Clapton, Audioslave, System of a down, ...).
Awards
In 2000 the young members of the band Fur Balloon - Boris Seidl, Manuel Seidl, Sebastian Obermaier, German Schwarz and Dominik Hofer won the Austrian Newcomer Award in the categories "AUSTRIA's BEST NEWCOMING SHOWBAND" & "BEST LIFE ACT"
LIVEPERFORMANCE
In 2004 they founded the band Ashram. 2012 - 1st place in the Bandscout online election "Austria's Band of the Year". Sooraj Santhosh - best young male singer of the year 2012 (Mirchi Music Awards).
The philosophy
Sounds of Indian tablas mixed with guitar riffs, mystical Sitar sounds and Far Eastern voices embedded in fundamental Western rock grooves - aka "Oriental Rock", the unique sound of Indian-European fusion.
The Band
The band Ashram was formed when Austrian guitarist Boris Seidl travelled to India in 2004 and met Ajaya Gopi (Takil & Indian folk instruments). Fascinated by the sound they produced during their jam sessions, they began to imagine a cross-continental band. A year later they were already touring Europe for seven weeks, with a big rock event as the finale.
The band members
Ajaya Gopi - Indian percussion
Hari Krishnamoorthy - Tabla & Mridangram
Sebastian Obermaier - Bass
Sooraj Santhosh - Indian vocals
Christian Cermak - Keyboards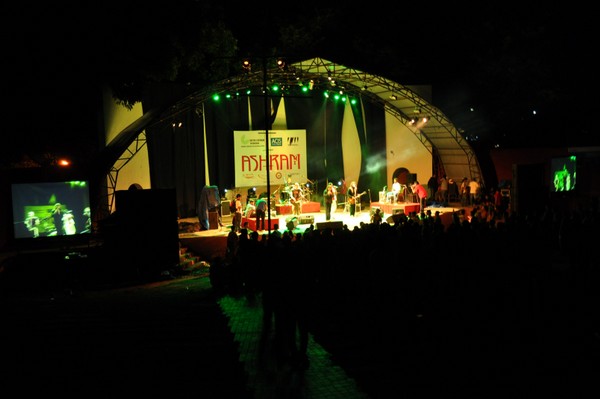 (Ashram life at Nishagandhi Auditorium (Trivandrum)