Ashram digital music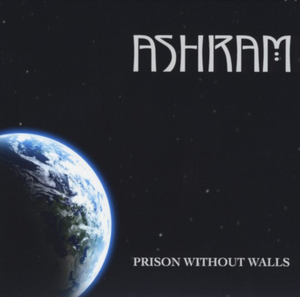 With our album Prison without walls we wanted to send out the message that we only have one planet earth, and we all locked in together on this beautiful place. With our cross-cultural sound we wanted to describe a global, metaphysical predicament. So the album begins in a powerful tragedy with the songs Murderers of Sense, Try to Die and Lost in Universe. Then it turns into a dream, a wish, an imagination. With Time for Fusion we opened the world-connecting middle part. We wanted to draw attention to the fact that mankind should live together in peace, without racism. Adii Illallo is a traditional South Indian folk rock piece. Old Monk a parody about alcoholism. Orma and Calm like a Monsoon are love songs. With the song Vision we wanted to describe the importance of protecting our nature and the vision of living together in a harmonic world. Then comes a thoughtful ending with Let us and the 10 minute artwork The Chosen One that closes the loop back to the tragedy of Murderers of Sense and rounds it off with Beyond Good and Evil (inspirit from the book by Friedrich Nietzsche).
From April till June 2020 all
proceeds from our album Prison without walls will be donated to the STAND with Kerala campaign. Please support our initiative by listening, buying or sharing our music. Be a member of our ASHRAM.
Recorded in Trivandrum (Kerala, India) and Elz (small village in Upper Austria) mixed and mastered in L.A. by Thom Russo.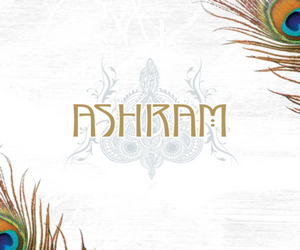 A

SHRAM
The debut Album by Ashram begins and ends with Puja. In Hinduism, Puja is an ideally practiced ritual that is an integral part of daily life. The opener The Spirt was created when Boris traveled through India for six months for the first time and played there with Ajayan and Saju on the beach in South India. The song Galaxy evolved from a starry night in which we could clearly feel the vastness. With Kerala we have composed an hymn for Gods own land (info: Kerala is called Gods own land in southern India). With the traditional singing of Tittidadda the fishermen in South India pull their nets ashore. With Reflect the Light we recorded an atmospheric rock song. When you were Young is an emotional song about the determination and short-lived nature of life. An instrumental song follows with Sitar Sniff. Then comes Sea of ​​Mankind, the band's very first song, which describes the first impressions when the western and Indian world met, like breaking waves on coast. At the end of the album (after second Puja) there is a hidden track by Sea of ​​Mankind. It is a raw version, which was simply recorded with a micro during the first trip in 2004. Medidation Song is a song in a 15/8 rhythm. The album ends with Ocean a spiritual and meditative song, which is about injustice in this world (the track Ocean is related to the song Sea of ​​Mankind).

Recorded in Trivandrum (Kerala, India) and Linz (Austria) mixed and mastered in Austria by Rishi Vlote.