Slyd Blvd - Bridges form both Sides
Ashram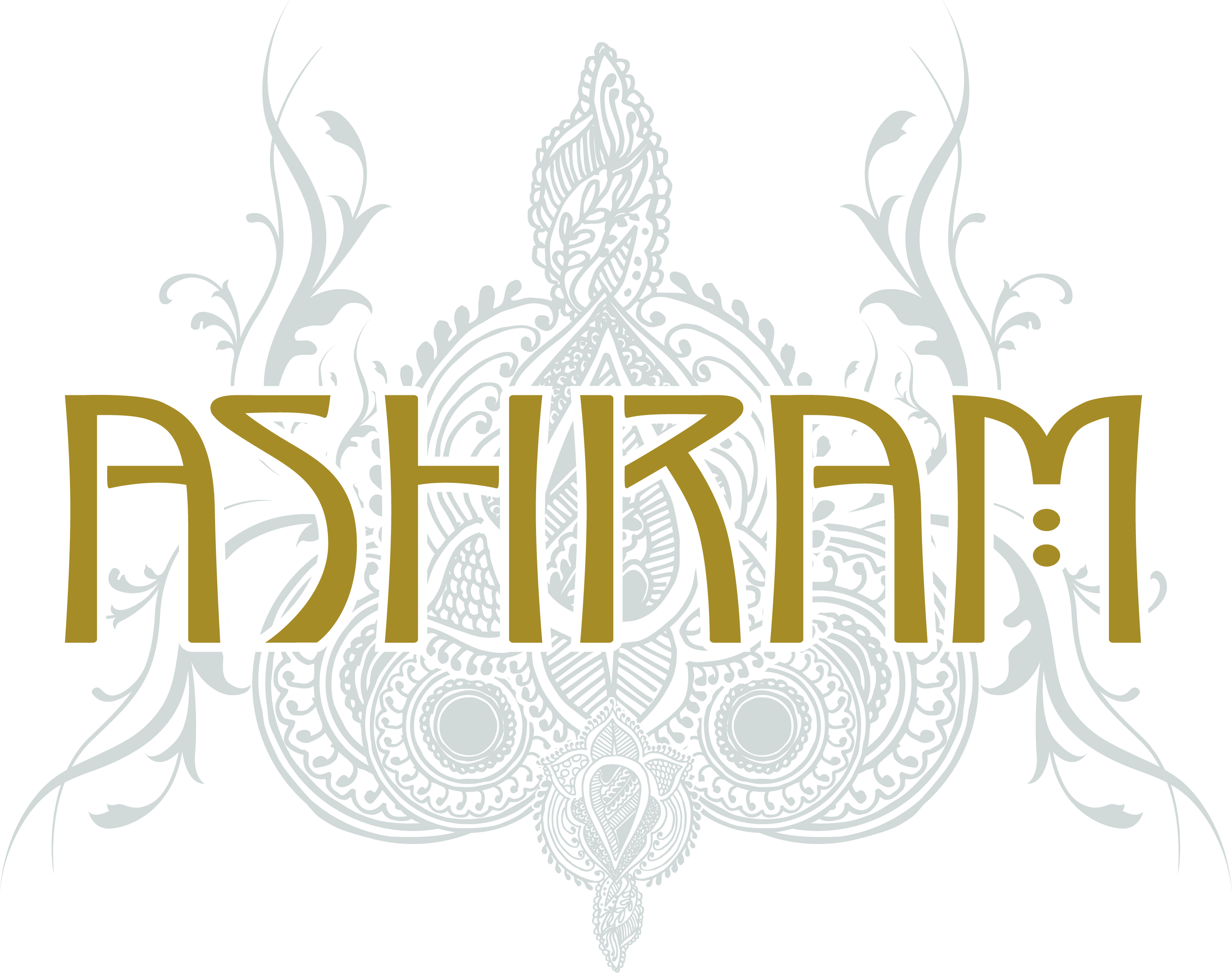 Hi Slyd Blvd, welcome to Ashram´s music blog!
You are a musician, singer and composer, but you call yourself a poet.
Why? From where are your musical roots?
My musical roots are quite shallow, so I suppose that is why I self-identify more as a poet. Since I
was a child I have been hearing words in my head, and had them interconnecting with my thoughts
and feelings. Consequently, I studied English literature in University, and back then it was not
unfashionable to be a poet. The Canadian poet Irving Layton, a contemporary of Dear Leonard
Cohen's in Montreal, even gave me a Poet Card, with the specific intstructions to carry it proudly and
present in lieu of a business card. This was about the time that I was teaching English in the
Canadian school system. I was playing guitar then, but was not very proficient, and I did not have
enought self-confidence to try and sing, so Poet and song writing was about all I could muster as a
creative outlet.
Can you tell us something about your debut album, which is called
"Bridges from both Sides"? Why did you choose this album title?
I pulled the title from the Album song 'Being Human', where I am looking at the many bridges that
cross the Mississippi River, "I sat on that river in Memphis, watching bridges from both sides".
Bridges are supposed to connect Worlds, but sadly even with all of these bridges that "black and
white divide" remains so solidly entrenched in our society. So, it seemed to me that we don't really
look at bridges from both sides, only from our side. These were my observations about 10 years ago,
when I literally sat in a boat under those bridges that connect Arkansas, Missisippi and Tennesee.
Since then, the entire nation has gotten worse, not better, and even found more and more things to be
brazenly divided about, and it is infecting the entire World. I suppose that this title and this
sentiment runs through a lot of other songs on the Album as well, The Waters, This World Shot Em
Dead, The Black, and The Miner, particularly, so hence the title.
When we listening to your songs, one notices that you sing about very
different topics. Can you tell us something about your musical mission and
your lyric lines?
I don't analyze that so much. I don't have any mission, but I do believe that lyrics are equal or more
important than the music. The music needs to understand and help the lyrics to portray the message
and the emotional feel of the song. My Songs come from somewhere - but usually there is no
contrived plan to write a song specifically about this or that. It starts with an idea and then it just
expands and flows in to a narritive. It's just driven by whatever feels right at the time. We do have
some ballads and love songs on the "Bridges From Both Sides". Chasin' Wine is about a feeling, not
actually about wine, in this song a shy introvert has a clear picture of the relationship he wants to
have. "That Call: is quite personal, because my wife and I had a long distance relationship for many
years due to our work commitments in various parts of World. Eventually, we had to make some big
decisions, and because our love was so strong we survived it. We made the right call. "When The
Blues Come Knockin' At Night", is a break up song in which our narrator is the one being left by his
wife. This is pretty standard stuff, but in this case their are children involved and he is also grieiving
the fact that he is also losing his children in the process, "you know, you'll never get back the son".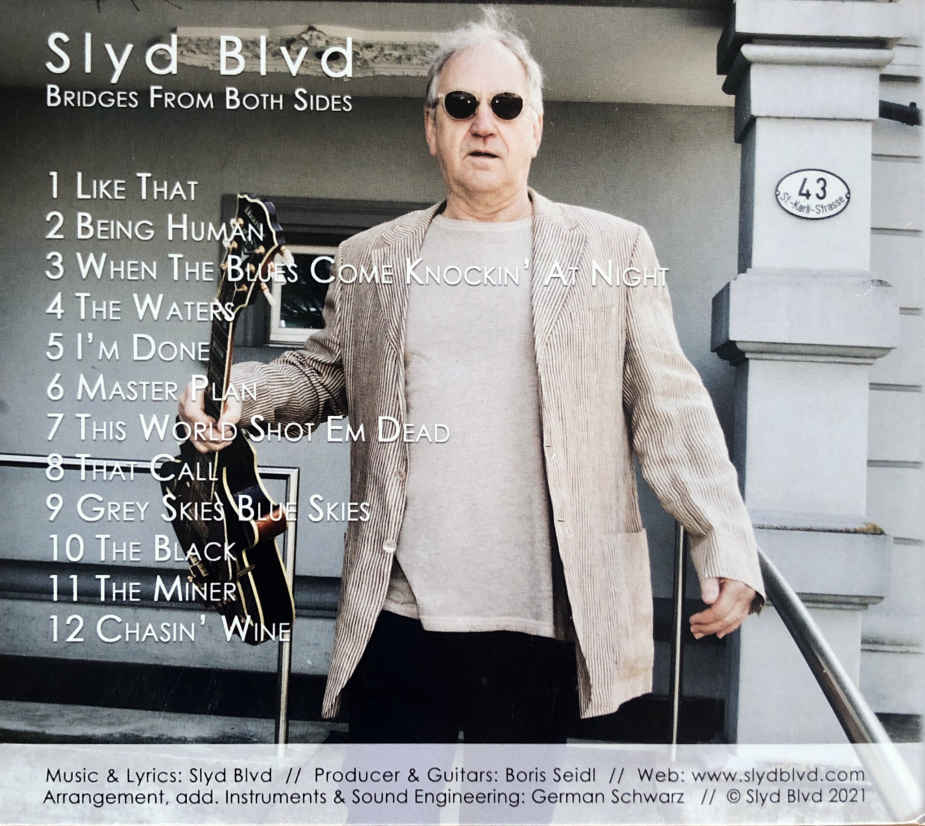 As you know we (Ashram) have played concerts in a lot of prisons in the
last years, you told us that one of your songs is about a death row prisoner.
What is the song about? How did you come up with this idea?
The song, called I'm Done, was orginally a poem, which I wrote deades ago, so that is one of the
reasons that we made the song more of a spoken word narrative. I think I had read a newspaper
article about a mysoginist murderer who had for a long time stocked a girl that he wished (and
imagined was) his girl friend. In his mind they were a couple, but the girl barely knew him and did
not want anything to do with him. He ended up sentenced to death in the USA for his crime and
never showed any remorse. I just imagined him speaking about it prior to his execution. He is very
matter of fact and even turns the blame on the girl, which is really infuriating dark and haunting.
This is why we made the backing music and the harmonica minimalistic, yet as disturbing and
uncomfortable as we could.
You are known as the world's best curling coach and have been to 5
Olympics and celebrated many sporting glories. Now you are starting a
music career in a completely different field, which is very unusual but
interesting. Why now?
Simply, if not now then when? And my Poet career was not tracking as well as it had for Layton and
Cohen, and bills need paying and families members need feeding. Interstingly, my father who in my
youth supported me nobily in all of my sporting endeavours, never believed that one could make a
living in curling, (he was nearly right), but eventually and forunately I was able to prove him wrong
on that. He passed away more than a decade ago, and I never told him that in my soul that I was
actually a Poet. He would have been right to question the ability to earn a living in that vocation.
What do you expect from your first album? Is there a goal you want to
achieve with your songs?
I have no goal beyond that I would like many people to listen to the songs with some real intent. I
would be interested in how others interpret the songs. I would be very pleased if listeners could find
other messages or emotional keys in some of the songs. Some songs like The Waters (which actually
has 8 verses, we only picked 3 for the Album), The Miner, is kind of a Manchurian Candidate kind
of song, Grey Skies Blue Skies, is about a guy with Bi-Polarism, and so on.
The lyrics of the song Human sound very thrilling and interesting. Can
you tell us something more detailed about the message you want to send
with this song?
I realized during my times in the USA, mostly preparing for the Salt Lake City Winter Olympics and
then later for the Vancouver Winter Olympics that the society in the USA was moving in a more
divided way. Not just in relation to race, but in everyway. There was no space for alternation, you
were either rich or poor, with me or against me, democrat or republican, urban or rural, my friend or
my enemy. I loved Memphis, and it seemed to me on my visits that it sits on this divide. My musical
roots connect through the blues. Memphis connects (or divides) the north from the south, country
music and blues, black and white. The history is vivid and riviting. Martin Luther King was shot
there, the cotton industry was centered there, the strife in the 60's festered there, the garbage strike,
and on and on. The pain and the driving force of the song comes out of all of that frustration. The
lyrics like, "you say you believe in justice, who's justice anyway", or "when you chomp down on
your pain, don't let your in human rise again" try to push through it. But, it's not all no hope and
darkness, it is just a message and reminder, "from the sunshine to the rain, from the brown to green
again, feel that rain,,,,," offers faith.
You have experienced a lot, were very successful in your profession as a
curling coach, lived in different countries and were always artistically
active as a poet. What tip or advice can you give to the youth of today?
I don't think that I have any advice for the youth of today. But generally if I did I would say
this. Don't be boring, and more so don't be bored. Don't waste your own time doing what
everyone else is doing. Do many things, be intersted in many things. Learn how to work, be
proud to work and of your work, and be happy to work. Inspiration does not come from outside it
comes from inside of you. Learn how to do as many things as you can before you decide what you
are going to focus more of your time and energy on. Be balanced, you have to have many skills
not just to survive in this World but to achieve the self worth and goals that you target. Stop
hating. Find the value before you criticize. Don't be a judgemental smart ass, just
because you have a little bit of knowledge, or read something about something. Most of
all be kind, be human.
Thank you very much for this interview and your answers!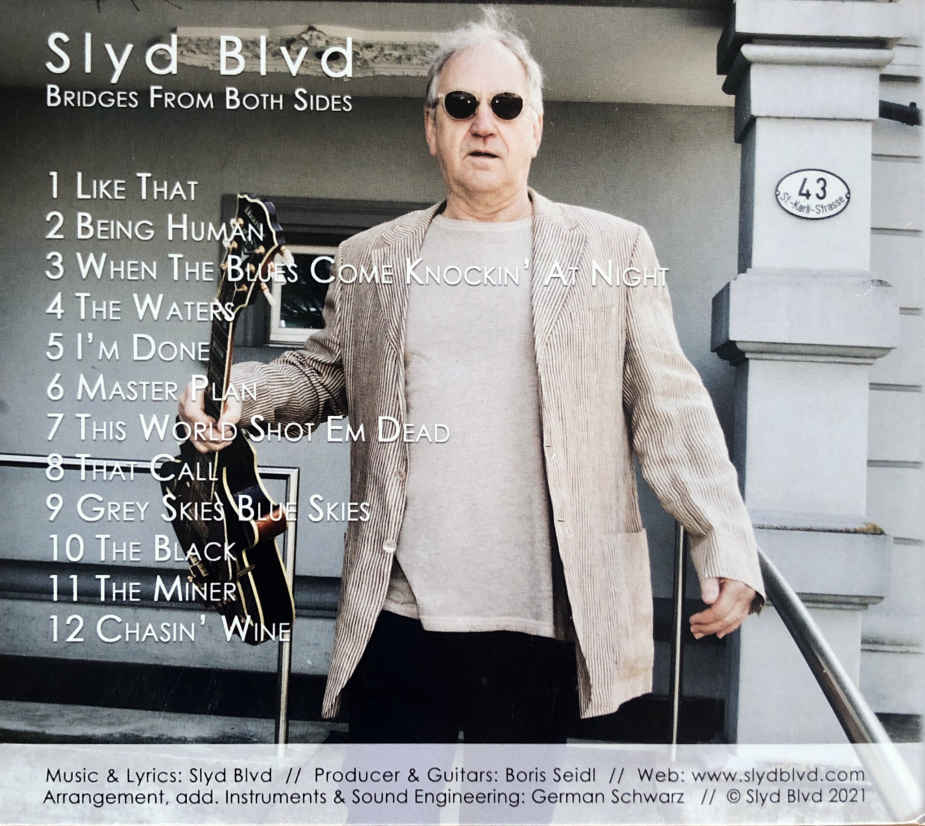 There are no reviews yet.